Media and entertainment business need to reinvent business models, TikTok's ban on misinformation, Facebook proposing deepfake videos ban and Twitter removing Audience Insights
With most people only getting back to work after the New Year break this week, marketing news is still fairly slow. However, this week has seen a few interesting announcements that we think you need to know about – which is why they are included in our latest news roundup.
First up is the revelation that 50% of media and entertainment executives don't think they can continue with traditional business models, with the failure to reinvent putting the future of businesses at risk.
TikTok has announced an update to its community guidelines in a bid to stop the spread of misinformation on its app ahead of the 2020 US Presidential election.
Facebook has proposed a partial ban on deepfake videos after facing further pressure to curb misinformation on the platform.
Finally, Twitter is removing Audience Insights from its analytics, which could impact social media strategies going forward.
---

Media and entertainment industry 'can't continue with traditional business models'
Half (50%) of those working in the media and entertainment industry no longer think they can carry on with traditional business models. A new survey from Ernst & Young has revealed that 28% of respondents admit that they need to change their operations, however, they don't know what the priorities need to be.
Even more worryingly, the 'How are media and entertainment businesses reinventing in an age of transformation' report found that 34% of media and entertainment executives believe that their company won't exist in five years if it doesn't undergo a reinvention.
The research highlights three challenges that businesses in this industry need to address in order to stick it out in the long term. These are a changing competitive landscape, evolving customer expectations and technological development.
John Harrison, Ernst & Young Global Media and Entertainment Sector Leader, said: "Media and entertainment companies remain upbeat about change. But with such diversity of business models and revenue streams, the starting point is often unclear. The survey reveals that there is no single path to reinvention, but businesses can succeed by prioritizing three key levers of change: operational excellence, innovation and upskilling talent. Embracing these ambitions can help them address short-term challenges and unlock long-term value creation."
The survey also highlighted the need for continuous learning within companies, especially now there are four generations coexisting across the workforce. As 33% of executives say that they need to close the talent gap and build skills in order to drive positive change, it shows that continuous team upskilling is key. Just under a quarter (25%) of respondents say that the talent gap is a threat to their business while 30% say it is one of the biggest barriers to innovation.
Mr Harrison continued: "The need for digital skill sets is now the norm among media and entertainment companies, but changing technology continues to shift expectations. To remain relevant, workers need to migrate up the value chain, reinventing themselves and continually improving their capabilities."
---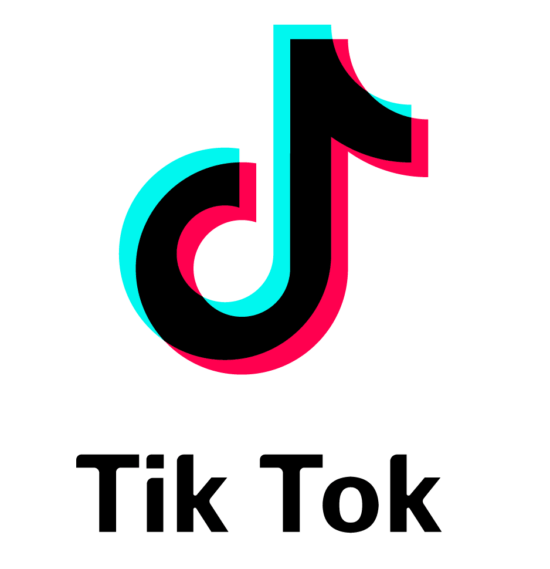 TikTok bans misinformation with new guidelines
TikTok has updated its community guidelines ahead of the 2020 US Presidential Election to include a ban on sharing misinformation on the app. The move follows continued discussion around the spread of misinformation via social media platforms.
Announcing the updated community guidelines, TikTok said: "The Community Guidelines we've published today give users far more detail than previous versions. […] Users will also notice that we've grouped violations into 10 distinct categories, each of which includes an explanation of the rationale and several detailed bullet points to clarify what type of misbehaviour would fall into that category. These changes offer clarity around how we define harmful or unsafe content that is not permitted on the platform. It's important that users have insight into the philosophy behind our moderation decisions and the framework for making such judgements."
According to TikTok, its community guidelines are designed to ensure the community using the app are kept safe, with rules designed to curb a number of problematic behaviours and other potential issues.
When it comes to rules around misinformation, TikTok's guidelines sat that it does not pemit misinformation to be shared that "could cause harm to our community or the larger public." It will seek to remove misinformation that could be impactful to individuals' health of public safety, as well as content that is found to be shared by disinformation campaigns.
Content will be removed if it:
Incites fear, hate or prejudice.
Could cause harm to an individual's health e.g. incorrect information about medical treatments.
Proliferates hoaxes, phishing attempts or content that has been manipulated I order to cause harm.
Misleads community members about civic process and elections.
However, no information is provided on exactly how TikTok is set to determine what constitutes misinformation.
---

Facebook proposes partial deepfake video ban
Facebook is looking to reduce concern around deepfake videos with a proposed ban on the use of the technology in the future.
Deepfake videos can be hard to differentiate from genuine video clips and can lead to the spread of misinformation on social platforms, something Facebook has been called out for repeatedly in recent months.
This form of video has come under fire and have caused problems for Facebook as technology has started to make it difficult to spot what's real and what's fake, with growing concerns that the videos could be used to influence political campaigns.
Facebook's proposal includes a ban on fake videos that are too realistic and those that have been edited using machine learning algorithms. However, the platform has not proposed a universal ban on deepfakes.
Instead, it is only seeking to sanction altered videos that are intended to be parodies or satirical. It will also not be banning or regulating lightly edited videos, such as those that reorder or change spoken words.
Facebook has now invested $10 million in a deepfake detection system that has been designed to seek out material that violates its policies.
---

Twitter to remove Audience Insights
Audience Insights will no longer be available on Twitter Analytics as of January 30th. Twitter has confirmed the change on analytics, meaning that social media managers will no longer have access to detailed information about their audiences after this month.
Audience Insights for Twitter were initially launched in 2015 and aimed to provide data on followers, including purchase behaviour insights, demographic profiles and mobile device usage stats, as well as other information. All of this information can help in the creation of target audiences, social media strategies and advertising campaigns.
Currently, when you go to the insights section of tweet analytics, there is a notification at the top of the page announcing the change.
Twitter hasn't provided any comment or further information on the alternative options for these types of insights. However, the platform did add a new "Conversation Insights" feature to its Media Studio at the end of 2019. This could be a sign that the platform will add a similar insights tool for audiences to the Media Studio in the future.