Starting your business requires a lot of investment before you begin. But even beyond that, you need to continually invest in your business if you want to increase its chances of success
As long as your business exists, investment is a vital aspect of your operations. Whether you're investing in your products/services or in your employees, it's a step that will build your reputation with your employees and customers.
Unfortunately, many businesses today see these investments as just "expenses" and try to cut their costs. This can be harmful to businesses.
What are the upsides when you invest in your business? Here are 5 reasons to increase investments into your business today.
1. It increases employee engagement and productivity
Generally, employee engagement at workplaces is low. According to a Gallup study, only 32.7% of American employees are engaged in their work.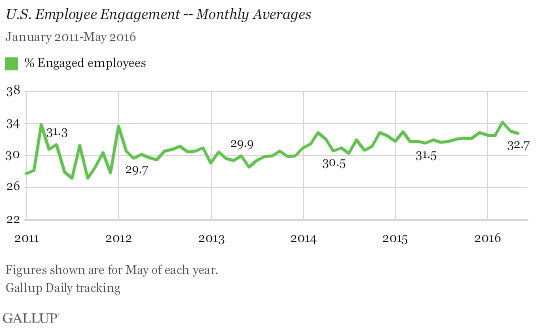 When there is low engagement at workplaces, the side effect is a loss of productivity. However, workers become engaged when you invest in their development and tools that help them do their work better.
Ultimately, they start to see themselves as part of your company and are happy to do their jobs. When workers become happier, it leads to an increase in productivity.
For instance, a study by the Said Business School, University of Oxford and the British telecoms company BT found that happy workers are 13% more productive.
In another Gallup study, work units in the top quartile in employee engagement outperformed bottom-quartile units by 10% on customer ratings, 21% in productivity, and 22% in profitability.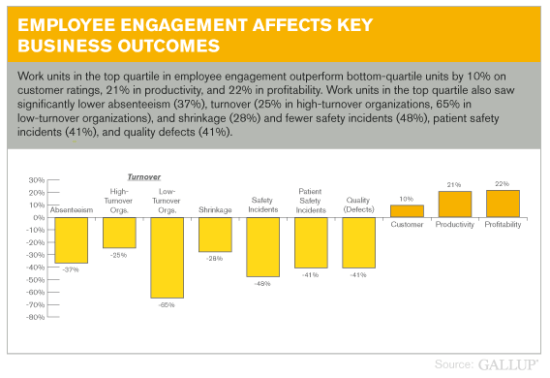 Apart from increasing productivity, investing in your employees also makes them satisfied with their jobs. According to a survey by the Society for Human Resource Management, 42% of employees claim that their professional development is very important to their job satisfaction.
2. Customers get better service from employees
Over the years, customer service has grown in importance. In fact, it's now a form of marketing. When you treat your customers well, they promote your company through word of mouth and you attract even more customers.
According to Vision critical, customer experience will be the main brand differentiator by 2020 rather than price or product.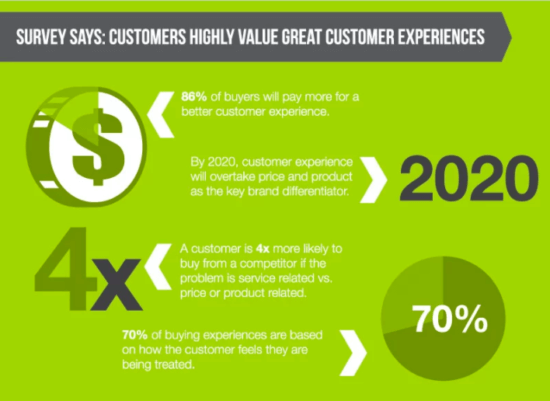 When you invest in your employees, they become happy and this happiness translates to their interactions with your customers. Furthermore, when employees have the freedom to use their skills to serve customers, they'll become even more creative.
One company that invests in its employees to ensure they provide the best service to their customers is Zappos. The eCommerce company is popular for its impeccable customer service, and you've probably heard one of those stories.
When Zappos employs new contact centre workers, they have to go through 7 weeks of intensive training to learn how to provide the best customer service possible. As a result of this, returning customers account for 75% of Zappos' purchases while 43% of new customers heard of the company through word of mouth.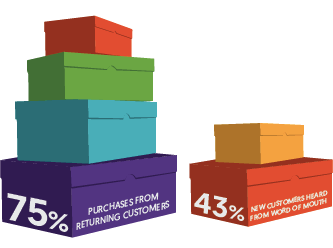 Zappos CEO Tony Hsieh, said:
"So we generally try to stay away from policies, we just ask our reps to do whatever they feel is the right thing to do for the customer and the company. And that's actually really uncomfortable for a lot of reps that come from other call centers. We kind of have to untrain their bad habits.

"But I think [customer service reps] are generally not happy because they don't have control over the situation whereas Zappos… there's really nothing that a rep can't do so there's really no reason to ever escalate."
By investing in your employees and other aspects of your business, you'll enable your employees to provide better service to your customers.

3. Employee retention rates increases
Investing in building your employees' skills and a great workplace means they'll have few reasons to take another job. For an employee who grows as a professional, they're able to fulfill their financial and career goals with your business.
According to a survey by recruitment firms Accounting Principals and Ajilon, 25.7% of employees are actively seeking new job opportunities while 55.5% are passively open to new offers. But 53.6% of the respondents claim the top reason that keeps them from leaving their jobs is loyalty to their team, boss, co-workers, or company.

Investing in your employees, in turn, provokes loyalty from those employees. Undoubtedly, increasing retention rates can help to save costs. Because when you lose an employee, you have to spend money to find a replacement.
For example, a Center for American Progress study found that the cost of replacing an employee is 20% of their annual salary.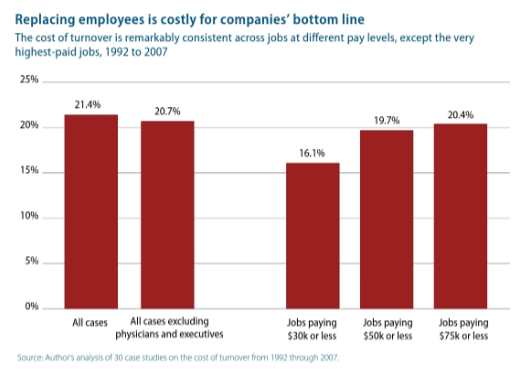 Apart from the monetary cost of finding a replacement, it can be difficult to integrate a new employee into your company. Likewise, it takes time before a new employee can get up to speed. All these can lead to even more costs for your business.
4. Improves product quality
Without a doubt, your products or services are among the most important aspects of your business to invest in. After all, promoting a poor product will only draw attention to how inferior it is.
Investing in research and development (R & D) will help you to take customer feedback, carry out experiments, and improve your products or introduce new products. As you can see from a PwC report, the biggest companies are also the biggest R & D spenders.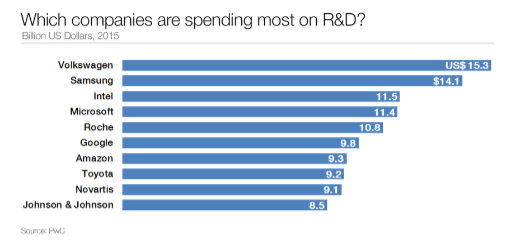 Even though you run a much smaller business, every business needs research and development whatever scale they operate. Innovation requires that you continue to invest in product development.
In turn, you'll be able to meet up with changing customer demands, increase customer loyalty, and boost profits.
5. It helps to attract great talents
To build a successful business, you need to hire the best talents. As your business grows, you'll need to expand and fill in more positions.
The good news is that you can attract great talents by investing in your current employees. When you do this, they become your business advocates for potential employees.
This makes sense considering that a prospective client is likely to believe what your employee says rather than top executives. To support that, statistics from Careerarc show that job seekers rank employees as the most trusted source of information about a company.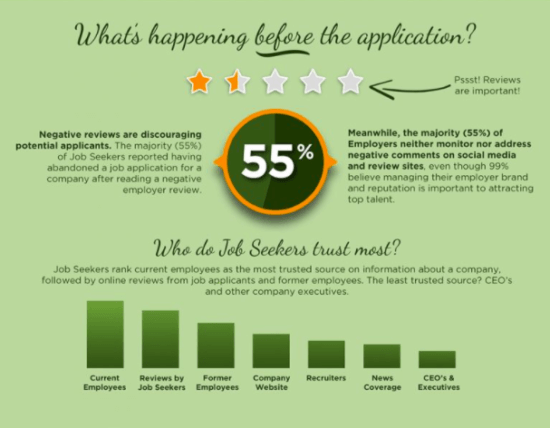 Furthermore, in a survey of millennials by PwC, they listed opportunities for career progression and excellent training/development programmes as 2 of the 3 most compelling reasons to work for an organization.
Through proper investments in your employees, you can attract more talents likely to grow your business. Because your current employees will turn into recruiters.
Start investing in your business
Having explained the benefits of investing in your business, what are some steps you can take to start investing?
Employee training: training employees in general and professional skills will increase their capability to do a better job for your company.
Provision of tools and software: your employees in various departments need tools and software to do their jobs more efficiently. You can take recommendations from them and provide these tools.
Promoting innovative culture: many times, having a workplace environment where employees have the freedom to contribute can make a difference. It leads to better morale and products.
You can take these and more steps to start investing in your business.
Conclusion
Investing in your business is the best way to increase your chances of success. Because it results in better employees, products, and customer service.
In a nutshell, it's an all-round win for your business. So if you weren't convinced why you need to consistently invest in your business, these are 5 great reasons.